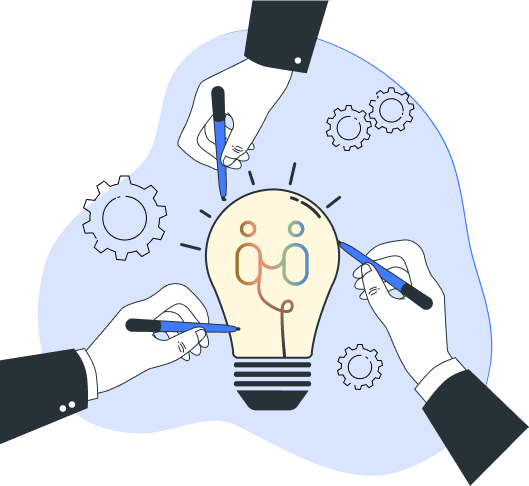 We could have told you that our company's story began with the first messy slide deck drafted after two cups of strong coffee at the Aroma Espresso bar in April 2022. But it wouldn't be entirely true, and on top of that, quite dull. So, let us tell you the real one (we hope you'll reminisce with us while reading it)
Imagine early 2016, when Excel spreadsheets were still used as an ATS, applicants never asked about "hybrid policy," and thousands of trees were sacrificed to serve as interview notes that were printed and used once to then die in a loud office shredder.
Remember those good days?
Around that time, our founder, Julia Shmelkova, first questioned that wasteful process (Is that the best we can do?). And then undertook the mission to "change the world" in a small HR way.
In such a noble attempt, Julia completed many experiments, some of which were applauded by the Hiring Managers. In the process, the interview docs were transformed into Excel and PDF files allowing to compare candidates side-by-side and making the computer-based note-taking easier for the interviewers.
Yet, the issue was bigger than it seemed at first glance.
The Managers spent nights googling "the perfect questions," Recruiters nervously bit the nails over mistakes with heavy interview scheduling, and Candidates moved on to bigger and better things, not hearing from the hiring teams fast enough.
It was obvious that the world needed a better solution.
This is when "Interview Pro" was born. We still cherish its first footprints on that slide deck from 2022. Then, we shed tears od joy seeing how quickly it grew from the tiny tool populating interview guides to a full-service interview management system tirelessly juggling heavy interview prep tasks and holding candidates' hands through good and not-so-good interview outcomes.
Our story doesn't end there. In fact, it has just begun with blending into our users' stories, making them a little happier and, hopefully, the world a better place for all of us.
Respectfully and innovatively,
Interview Pro Team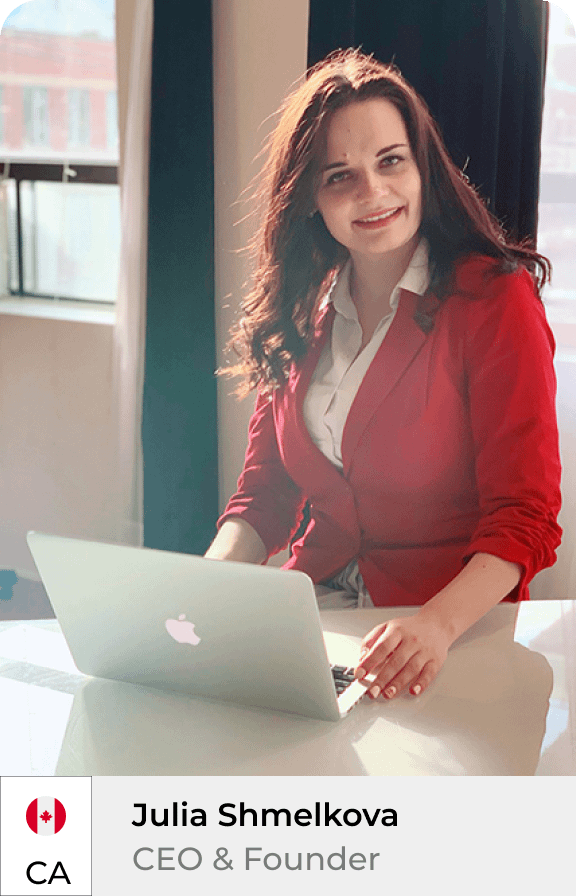 Hello (Привет!), I am Julia, the founder of Interview Pro. Before working on this project, I spent nearly 6 years recruiting specialists for major Canadian employers. Alongside, I helped 100s of job seekers to land incredible professional opportunities, like the one in the Canadian Space Agency.
Being on both sides of the table, with the Employer & applicants, I felt tremendous pain caused by an outdated, inefficient and long interview process. I remember crying on one of these days when the internet suddenly shut off in the entire country, and I had to spend hours rescheduling dozens of interviews the weekend after – because we didn't have a better system at the place. And, of course, there is way more frustration that candidates could share after spending hours in interviews and never hearing back.
Everything changed in April 2022, when in collaboration with my fantastic team, we made it our mission to deliver a product that would bring relief and joy to those being a part of interviews. And since then, every day, we are taking steps towards making interviews fast, transparent and inclusive.
We hope you will join us in this mission to give back time to the exhausted hiring teams and build genuine connections with interviewees.
Hi, I'm Ali, a full-stack software engineer at Interview Pro. With over 9 years of experience in the field, I've had the opportunity to work with companies from across various industries. Throughout my journey, I developed SaaS applications for start-ups, developed applications in Turkey's largest e-commerce companies, braced myself for the challenges of Black Fridays, and effectively managed software development teams.
Interview processes serve as the initial point of contact between companies and their prospective team members, and the experience during this phase holds great significance for both parties involved. Having participated in lots of interview processes as a candidate and having conducted many technical interviews myself, I experienced that most of the time, the process takes too much time and effort.
Therefore, when I discovered that Interview Pro is dedicated to enhancing these processes in multiple ways, it truly sparked my enthusiasm. Being part of a project that seeks to streamline recruitment efforts and create a unique interview experience for candidates has always resonated with me.
I am genuinely thrilled to witness how Interview Pro will simplify the lives of recruitment teams and provide candidates with an exceptional interview journey.